Tom Lloyd has lived, breathed, and worked real estate since he took his first job in the industry at 16 years old working in his parents' brokerage office in Michigan. He's seen and understands all the moving parts of a house and a real estate transaction, serving clients as a real estate agent before transitioning to home inspector.
Tom's formal technical training includes:
ASHI at Home Training Program: renowned as the most respected and comprehensive training
ASHI (American Society of Home Inspectors) Member
Certified InterNACHI Inspector with credentials in: Deck, Exterior, Radon, Roof, Moisture Intrusion, Chimney, Plumbing
Clients who want extensive information about the home they are buying or selling trust Tom. "I often hear the word 'thorough' when my clients talk about my work," Tom says. "I answer questions they may not have even known they had while showing them the house's personality."
Commitment, perseverance, and integrity are all qualities exemplified by Tom's 4th Degree Master Instructor ranking in Taekwondo. He balances this serious side with a sense of humor, noting he and his wife met through martial arts and jokes that they have given each other black eyes on the mat. He now enjoys spending time with her and their three teen and tween children, who still save a laugh for his "dad jokes."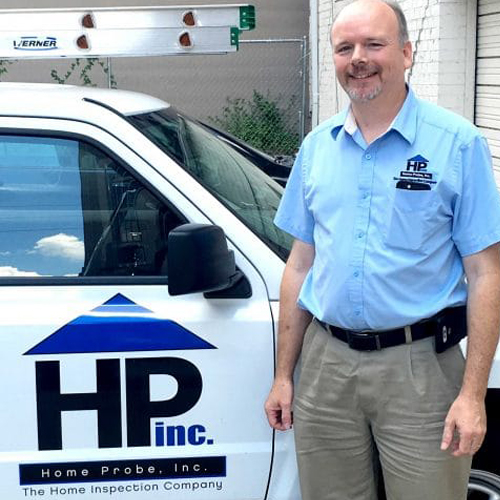 I plan on recommending Home Probe to anyone needing their services! I appreciate the time they took to explain how they conduct their inspection. The explanations they gave regarding their findings empowered me to make the right decisions during my homebuying process. They are true experts in their field. Thank you!