Elliott has more than a decade of home inspection experience. That means he's seen and inspected about 3,500 homes. Buyers and sellers who want a seasoned professional appreciate the breadth and depth of knowledge Elliott has acquired with thousands of hours in the field.
His communication style simplifies the technical so clients can easily digest and prioritize the information they need to have confidence in their real estate decisions. Elliott's best clients comment on how thorough and dedicated he is to answering their questions.
Elliott's impressive professional credentials include:
ASHI (American Society of Home Inspectors) Certification
ICC (International Residence Code) Residential Combination Certification
InterNachi Certified Professional
B.S., Mass Communication
"I don't believe a job is well done until I have done everything I can for the client AND gone the extra mile," Elliott says of his work.
When he's not in the field, Elliott is still surrounded by the real estate world as his wife and three adult children are all professionals in the industry. He has a love of sports, racing bikes in his early days and now playing tennis and softball.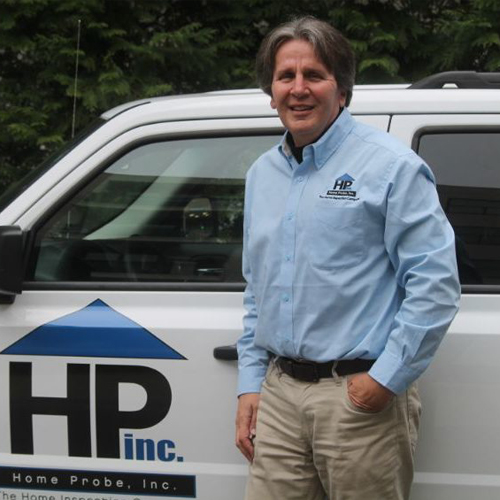 We out buying our first home and had no idea what to expect when we got a survey. Because it was an older home, there was a lot of wear and tear that Elliot documented for us and he took the time to explain to us in detail what would need repairs and how to fix them. He was very thorough in his survey. We feel comfortable knowing what to expect with our new home and wouldn't recommend anyone else. Thanks Home-Probe!